I didn't know what to expect of Portland, Oregon in December. Rain, sure, but fairytale forests and ping pong? Yes, my friends, yes. As our first stop on our quirky birthday vacation, Portland did not disappoint.
A few highlights….
Sentinel: First time staying in a boutique hotel—so freakin' charming.
Vegetarian options galore: Eating out can be tough for a vegetarian—not in Portland. Enjoying some Indian fare on the last night of my twenties. Just one of the many restaurants in walking distance from our hotel with yummy vegetarian options.
Columbia River Gorge: Holy hell, this is a for real place.
Multnomah Falls: Totally worth being blasted in the face with mist when its 50 degrees outside. I was particularly taken with the moss-covered trees.
Pips & Bounce: Ping pong and beer...one of these should be in every city!
Rum Club: Late eighties rock, thats all I'm sayin', oh yeah, and hot buttered rum.
Powell's City of Books: I could live here and never leave. One of the largest independent bookstores in the country—literally (wink wink, pun intended) has ALL THE BOOKS!
Washington Park: Straight out of a fairytale. Didn't see any gnomes, but I had my suspicions.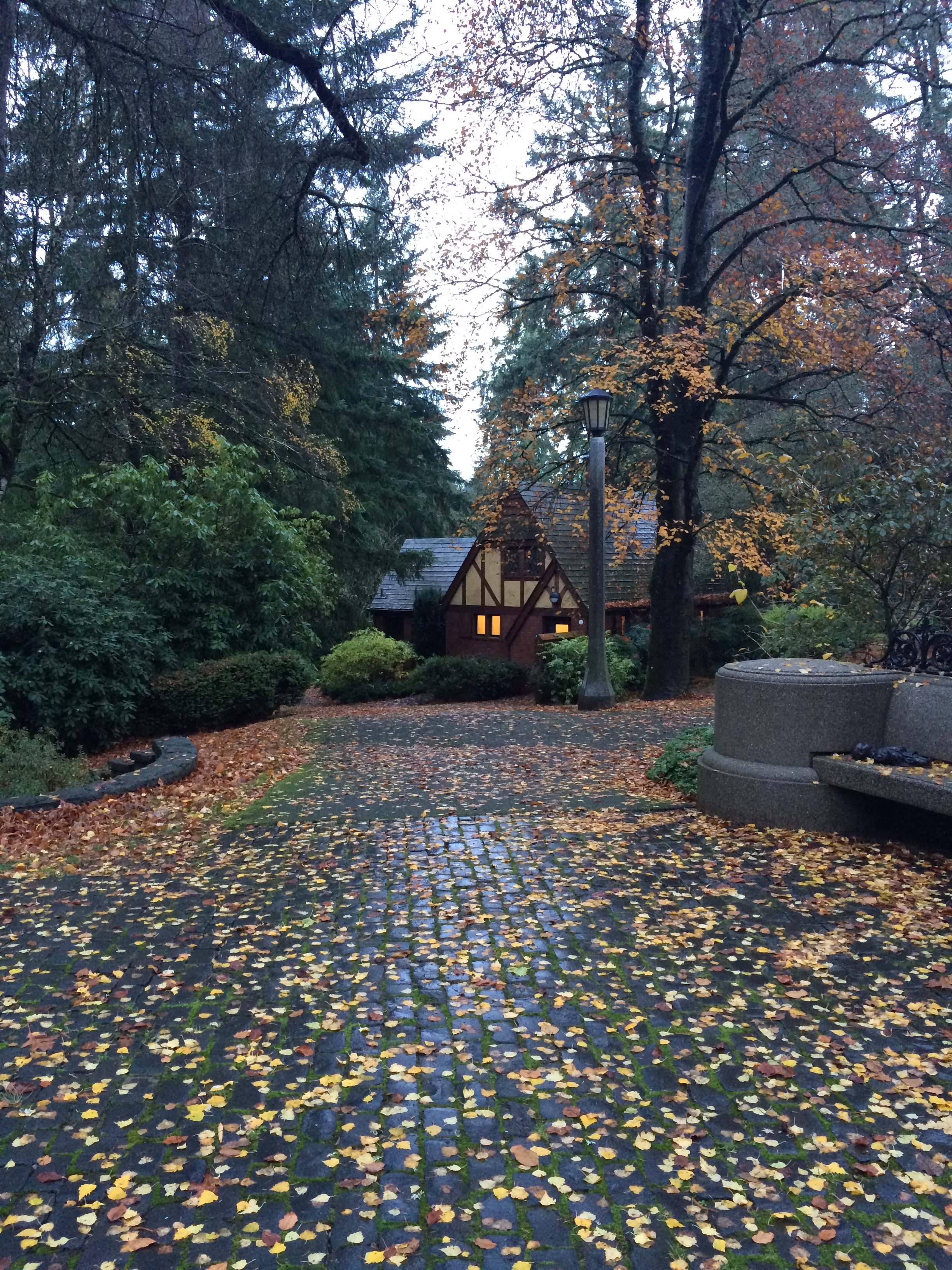 Holocaust memorial: Eerie and moving—a reminder to be decent to one another and not to ignore the plight of the persecuted.
Downtown: Seal statues, brick sidewalks, feminine street art, tree lights—just stop it Portland, you've already won me over.
Cacao: Sipping chocolate. Liquified heaven in a tiny cup.